Je vous montrais, il y a déjà quelques mois, mes boutons, bleus et gris. Et depuis, j'ai bien entendu, terminé le reste de la tunique, mais j'ai pas eu le temps de la montrer (surtout parce que je n'ai pas eu le temps de me faire prendre en photo !). Maintenant, c'est chose faite !
I showed you the buttons for my smock, few months ago. But since… no smock ! Finally, it's for today !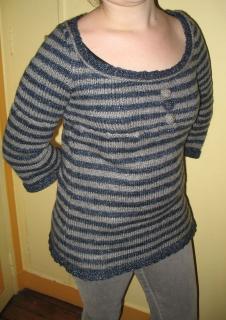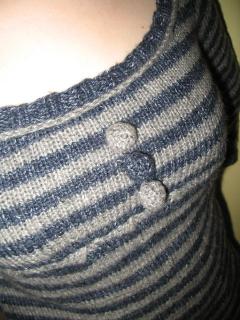 Le modèle, est comme d'habitude un modèle Phildar, du catalogue Automne 2 Tendances. Il était présenté dans les tons oranges. Le rendu est assez différent, mais c'est du surtout à la différence de morphologie entre les deux mannequins (no comment).
The pattern is, as usually a Phildar pattern of this automn.