Voici rapidement, a suite du salon Marie-Claire Idées et surtout de mes achats chez l'Atelier. J'ai craqué sur ces estampes pour faires des boucles d'oreilles. Je sais, les deux paires se ressemblent beaucoup, mais je n'ai pas pu résister. Je les trouvais vraiment très jolies. Les strass viennent de mes stocks.
Here are the earrings I made with what I bought at Marie-Claire Idées exhibition, at l'Atelier corner. I konw they really look the same, but I really like them, and I couldn't choose between the "gold" one and the "silver" one. The strasses come from my stock.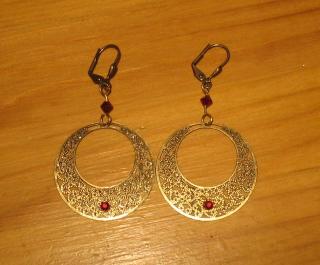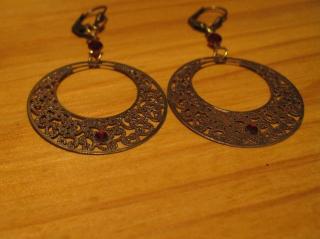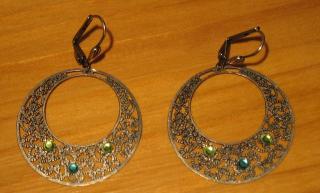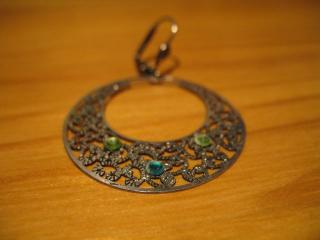 Un peu rien à voir, ou presque. J'avais, depuis quelques temps, envie de faire mes propres cosmétiques bio. Après avoir rencontré Catherine au salon, qui fait elle, ses propres comsétiques bio, j'ai voulu me lancer. J'attends maintenant de recevoir mon bouquin pour faire enfin ma première commande de matière première !
I booked a bokk (hu ?) to learn how to do my own organic cosmetic. I have wanted to do that for a long time, but it's Catherine, met at Marie-Claire Idées exhibition, who decided me !